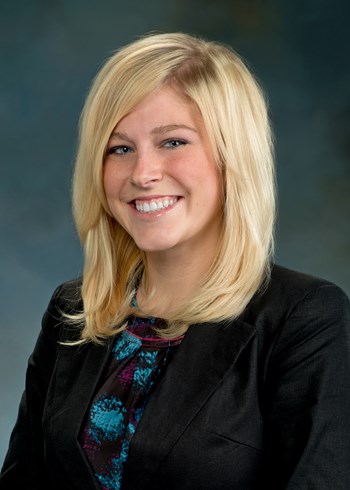 Specialties
Marketing
Scope of Service Experience
Staci Saeger is the Director of Marketing for NAI Summit. Her role at NAI Summit is to design and manage the marketing efforts for both the brokerage of available properties in the portfolio as well as the promotion of NAI Summit's property management and building services divisions. Her responsibilities include creating and implementing strategic marketing plans, variety of external and internal communications, maintaining multiple department budgets, market research and the development and distribution of marketing collateral pieces and promotional materials such as brochures, monthly property portfolios, print and digital advertisements, quarterly market reports, proposals, email campaigns and mailings. Staci is also a licensed Real Estate Agent since 2016.
Background & Experience
While attending Kutztown, Staci completed an internship with the Reading Downtown Improvement District as an Event Planner Assistant. She was involved in organizing and coordinating events, marketing the events, updating company website, and creating marketing materials. After graduating, Staci created a professional foundation in sales and joined NAI Summit as the Marketing Coordinator. Since then, Staci has exceeded expectations in her everyday tasks which led her to the role of Director of Marketing for NAI Summit.
Staci's volunteer history began as soccer coach for South Parkland Youth Soccer and became involved in Allentown Youth Soccer Club, for over seven seasons each. For the past three years, Staci is a member of the Marketing Committee for Habitat for Humanity of the Lehigh and has also been involved from the inception of the revitalization efforts for the historic Knauss Homestead in Emmaus, PA, sitting as the Vice President of the Board for three years. Staci is also deeply involved in the Lehigh Valley Chamber. She spent three years on the Young Professionals Council, leaving in July due to accepting her nomination for Vice Chair of the Ambassadors Council. Throughout her four and a half years on the Ambassadors Council, Staci has chaired the Outreach Committee.
Education
Staci achieved her Bachelor of Arts in Communication Studies from Kutztown University in 2.5 years with honors and achieved Dean's List. She was involved in the National Communication Association's official honor society, Lambda Phi Eta.