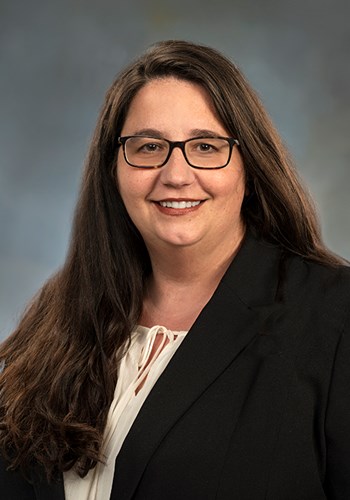 Kelly Berfield
Chief Revenue Officer
NAI Summit
1620 Pond Road Suite 150
Allentown, Pennsylvania 18104
United States
T 610-871-1683
M 484-553-2779
kberfield@naisummit.com

License AB067922
Scope of Service Experience
Kelly Berfield is the Chief Revenue Officer for NAI Summit. Kelly is accountable for the performance, strategy, growth and alignment of revenue-generating functions within the organization, including sales, marketing, customer service, and overall strategic growth. With extensive legal and teaching experience, she is also responsible for compliance, recruiting and training for the firm. As an Associate Broker at NAI Summit, Kelly will continue to serve her clients in a leasing and sales capacity.
Background & Experience
Kelly Berfield joins NAI Summit with more than 20 years of commercial real estate experience. Kelly obtained her real estate license in 1997 and her broker's license in 2006. She practiced law in New Jersey as a transactional real estate attorney for over 10 years and became a partner and the broker of record of Dietrick Group, LLC in 2006. Most recently, Kelly was a Senior Vice President at Colliers International. In all of her positions, she has represented investors, developers, landlords and tenants, as well as medical and financial institutions in real estate matters. Furthermore, Kelly was an adjunct professor for 10 years at Lehigh University where she taught an introductory real estate course and a course on the marketability and feasibility studies of real estate.
Kelly is the current Board President of the Lehigh Valley Animal Food Bank, a past board member and current Member of Commercial Real Estate Women (CREW) organization and the past Board Chair and is current serving her 9th year on the Board of Habitat for Humanity of the Lehigh Valley.
She is the recipient of the Forty Under 40 Lehigh Valley Business Award, the President's Volunteer Service Award (PVSA) and the Colliers International 2019 Volunteer of the Year Award.
Education
Kelly achieved her Bachelor of Arts in Political Science from Monmouth University and both her Juris Doctor and Master of Studies in Environmental Law from Vermont Law School.