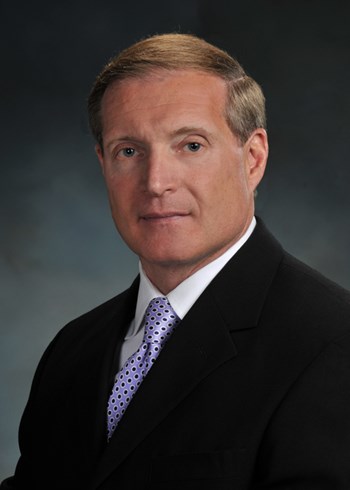 Scope of Service Experience
Jay Haines has been a licensed real estate associate since 1989, after completing the required course of study at Penn State University. Upon retiring from a completed career in education, Jay had spent 19 years in residential sales before moving into the commercial arena joining NAI Summit in the summer of 2008.Jay's areas of concentration are medical and professional office, land development, and investment properties. Jay also has experience and expertise in brown and greyfield sites; working with county and municipal governments related to dispositions and land reclamations.
Background & Experience
Jay Haines is a former educator with experience teaching at Muhlenberg College and within both the Allentown and Catasauqua School Districts.
He served as Head Basketball Coach at both Dieruff and Catasauqua High Schools.
Jay was also is a five time National powerlifting champion; being named to the United States Powerlifting World Team on four separate occasions. He continues to volunteer as a strength coach in his community.
Jay Haines is the former President of the CAEA, a professional association for eight years and is a past member of the Muhlenberg College Board of Governors.
Education
Bachelor of Arts degree in Political Science awarded from Muhlenberg College 1973
Graduate courses beyond Masters degree in commercial real estate from varied educational institutions
Professional Associations & Designations
Pennsylvania Association of Realtors 1989-
National Association of Realtors 1989-
Greater Lehigh Valley Chamber of Commerce
Advisory Council Suburban North YMCA
Transaction History
Banko Beverage, America's fifth largest beer wholesaler
Krause Toyota , the nation's oldest Toyota dealership
JG Petrucci Co. Inc., Asbury Park, NJ
Sacred Heart Health System
County of Lehigh
Borough of Catasauqua
Northampton Community College
QNB Bank
Wachovia Bank, Philadelphia, PA
IO Consultants, Heidelberg, Germany
Loikits Industrial Services
Pines Dinner Theatre
Kemron Environmental Services, Atlanta,GA
United States Environmental Protection Agency
Lehigh Valley Industrial Park VII
Joshi Hotel Group
John Yurconic Agency
College Tutors
Elite Sports Academy
Dynalene, Inc.
Verus Partners
PA Venture Capital, Inc.
Weston Solutions, West Chester, PA
Frankel Financial Corp.
Diakon Social Ministries
St. Luke's Health Network
Lehigh Valley Express LLC
Ernst Group
MOKN Partnership
LTS Group
Penn Regional Holdings LP
Automotive Systems Warehouse
Otorhinolaryngology Associates
Granor Investments Corporation